Mya Mya Seinn Teiktin the owner and designer of
Mya's Creations
, designs beautiful jewelry and incorporates fine Swarovski pearls and crystals, Czech glass beads, Sterling silver, Silver plate and much more into her designs. Her designs are fresh, modern and eye catching. To find more information about each piece, just click on the picture.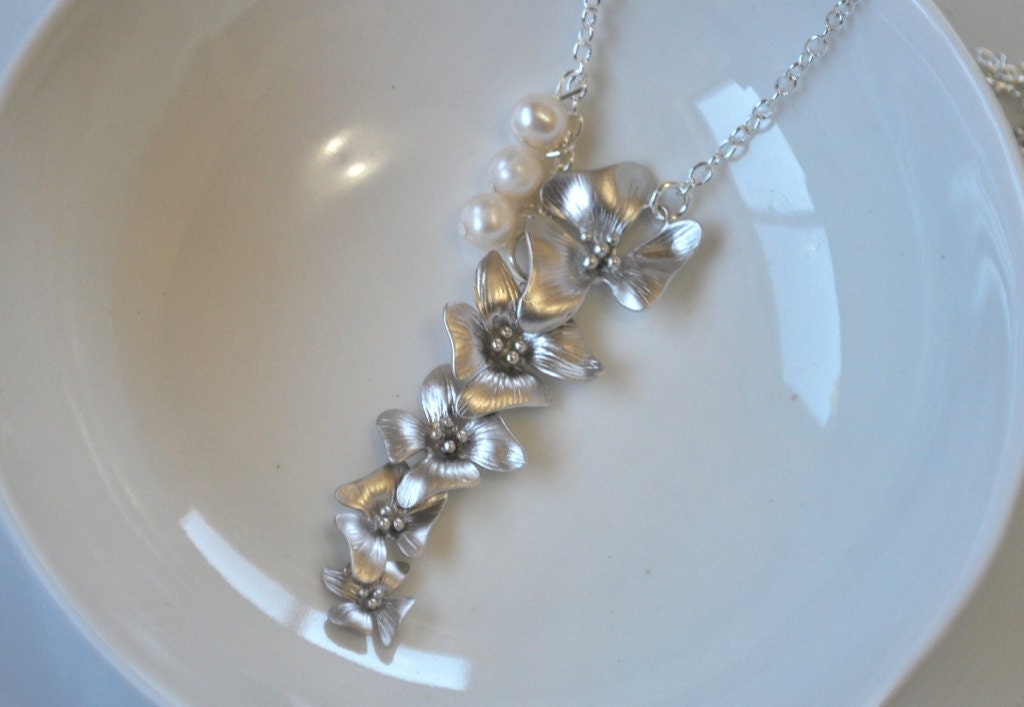 This beautiful lariat style necklace features Swarovski Pearls and a rhodium plated 5 orchid drop.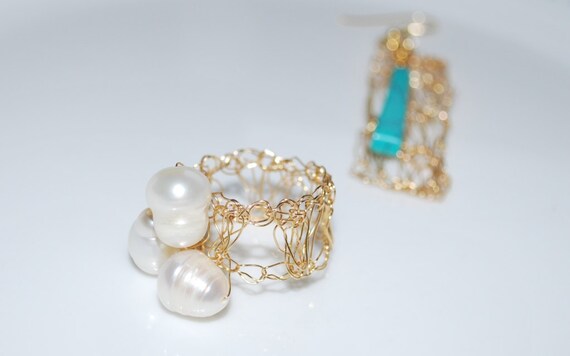 This ring is made out of crocheted gold plated wire and three freshwater pearls. I love the modern feel to this ring.
Another one of her crocheted designs. These earrings feature elongated turquoise beads on crocheted gold plated wire.

Pin It