Are you are like me and have so many silver pieces you received as wedding gifts stashed away in a closet somewhere? Pulls those pieces out and let's put them to some good use! Let's decorating with them! Here are a few ideas that you can use to put your silver to use. Think outside the box, be creative and come up with a few ideas of your own!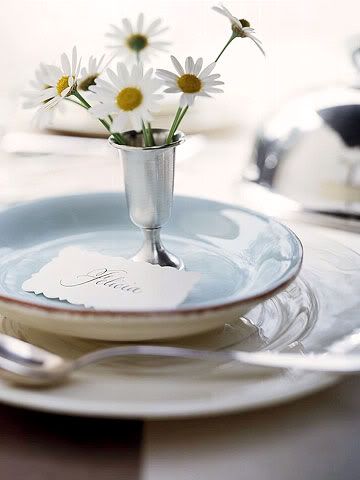 Use small silver cups as vases.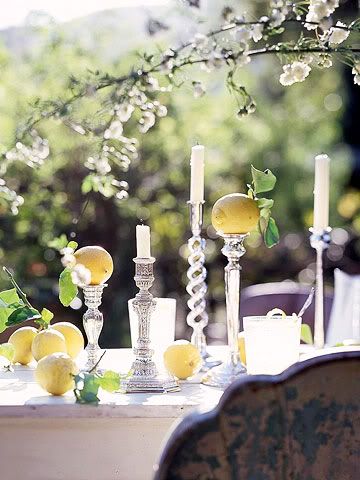 Place fruit, round Christmas ornaments or grapevine balls on top of silver candlesticks to make a beautiful table scape.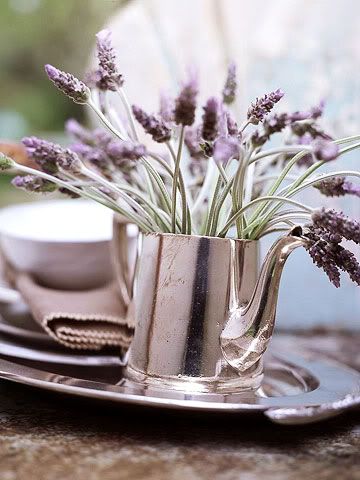 Use silver teapots and creamers as vases.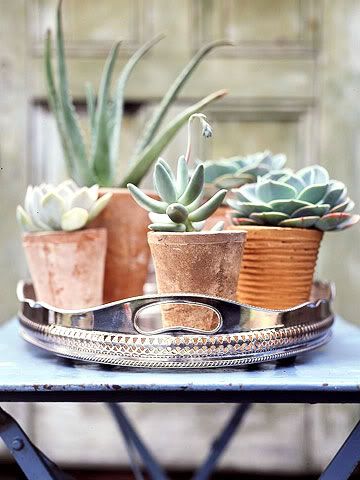 Finally, use a silver tray to set off a collection of potted plants.

Pin It